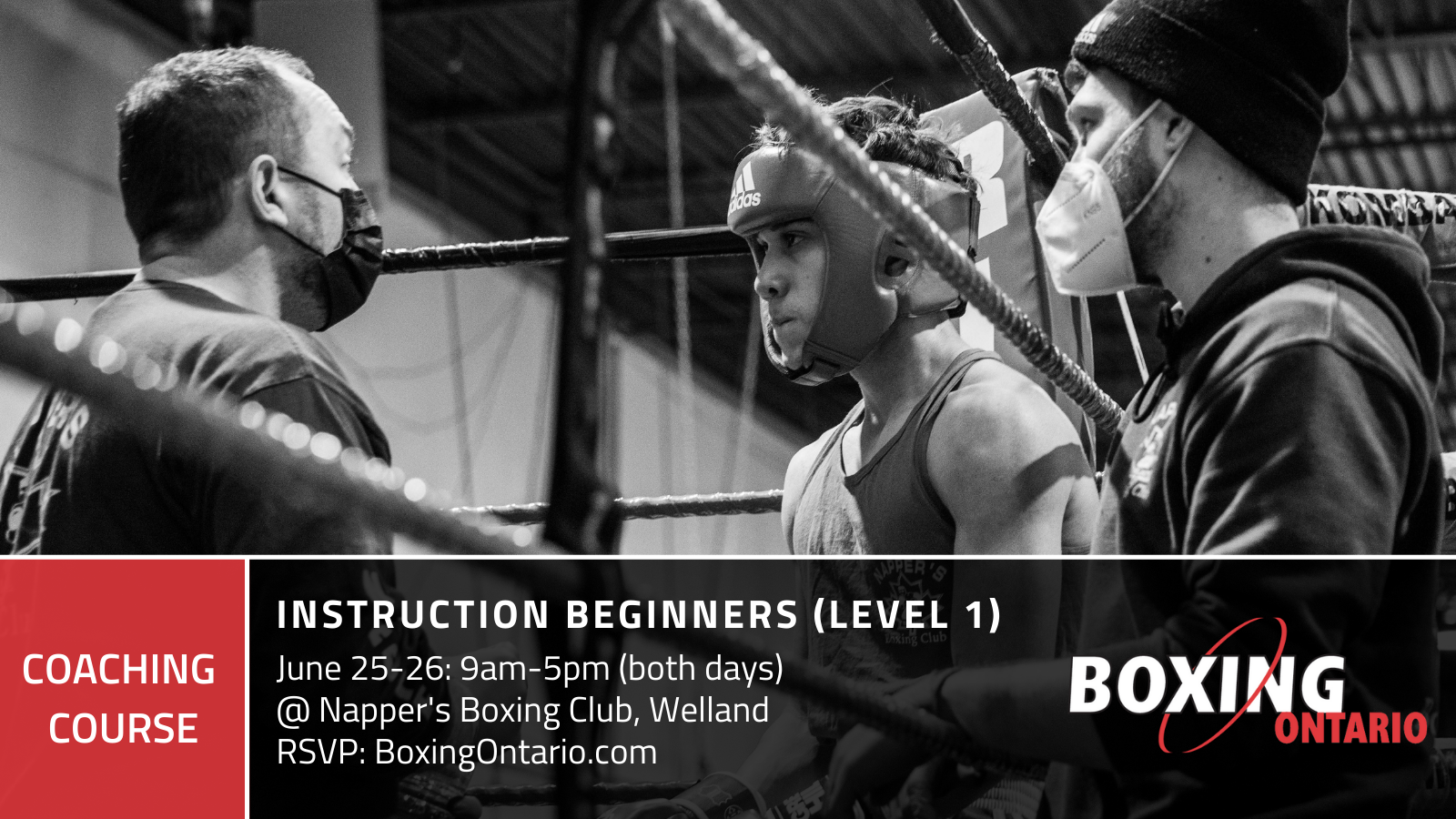 Are you ready to become a boxing coach? This two-day course will introduce coaches to the Instruction Beginners module (formerly Level 1 Apprentice Coach) offered through Boxing Ontario.
DATE:
Saturday, June 25 AND Sunday, June 26, 2022
TIME:
8am-4pm ET both days
LOCATION:
Napper's Boxing Club
30 Park St.
Welland, ON L3B 4M2
BRING:
• Come prepared to be active; wear some appropriate footwear and comfortable activewear and bring a water bottle to the class.
• If you own gloves and hand pads, feel free to bring them, but this is not a necessity.
• Bring writing utensils such as pen/paper.
• Time will be allotted for lunch. Unsure of the food options nearby, bringing own lunch is recommended.
NCCP NUMBER:
• Every coach attending the course MUST have an NCCP number prior to the start of the course.
• If you don't have a number, please create one here.
• You should know this number going forward as it will give you access to all the courses you take on the Coaching Association of Canada's website called The Locker.
• Have your NCCP number present as you may need to present it to the instructor.
REGISTRATION DEADLINE:
June 12, 2022 at 11:59pm EST
Register Here!